Catering and Events!
in North Vancouver, West Vancouver, Vancouver BC and nearby!
_________________________



Wanna Wiener can help make your event special by providing food service with our unique, fully-restored vintage sidewalk-style pushcart. This is the kind of hotdog cart you would have seen from the 50's until the late 1990s on the streets of major North American cities or in Central Park. Our unit was constructed in the mid-1980s and has been fully restored and refurbished to exceed Vancouver Coastal Health and Metro Vancouver Fire Chief Association standards. We have catering packages for all budgets.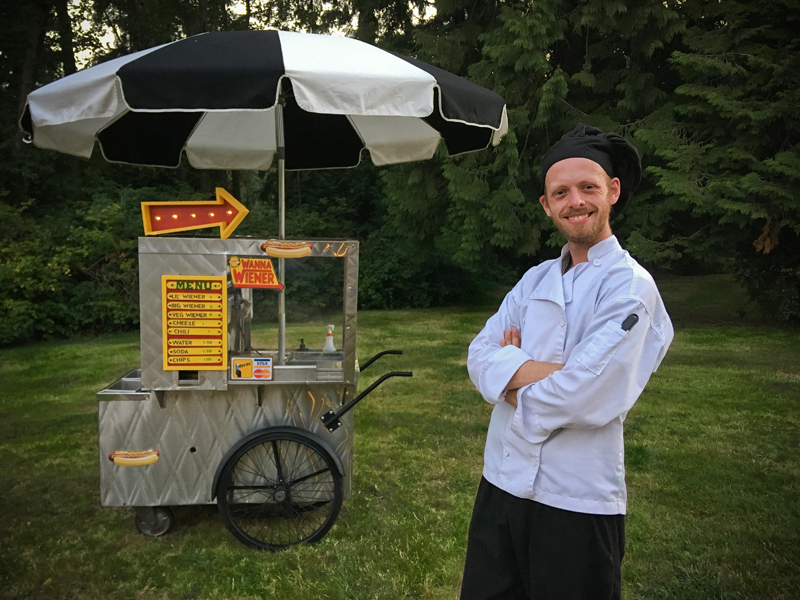 We are able to provide indoor and outdoor catering for groups of all sizes. We can provide additional tenting for hungry guests, and can provide a vintage support vehicle for retro-themed events. We have delicious family-friendly menu options at a great price point, and we also have gourmet and authentic New York inspired menus that create a memorable and authentic old-school experience.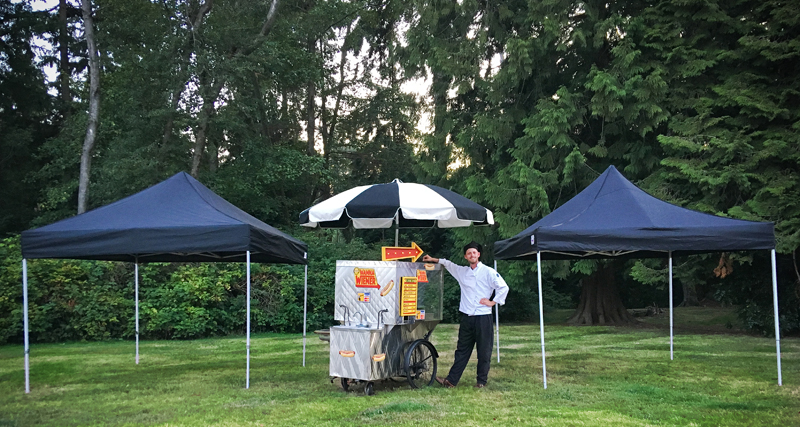 When contacting us, please provide detailed information about your event or party needs. The date, duration, location, access requirements (ie backyard, parking lot, rooftop, etc), anticipated number of attendees (events) or number of plates (catering), and aesthetic design statement are just some elements that are extremely helpful when we are preparing a quote.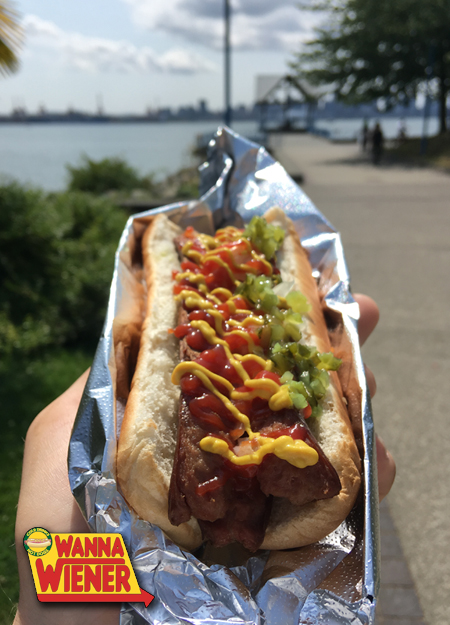 Send us an Internet e-Mail for bookings and questions: Inquire about catering or an event!


Copyright 2019 Wanna Wiener Co.(C)